Welcome to our Year 2 Page!
You will find all letters, important dates, topic
information and photos
for
Year 2 classes here.
Letter from a pirate!
Mrs Brooks was busy cleaning out the boat outside the year two classrooms when she came across a message in a bottle! It was from Pirate Marcus who was asking us to find a material to make his boat out of. We have been busy reading letters so that we can write one in reply.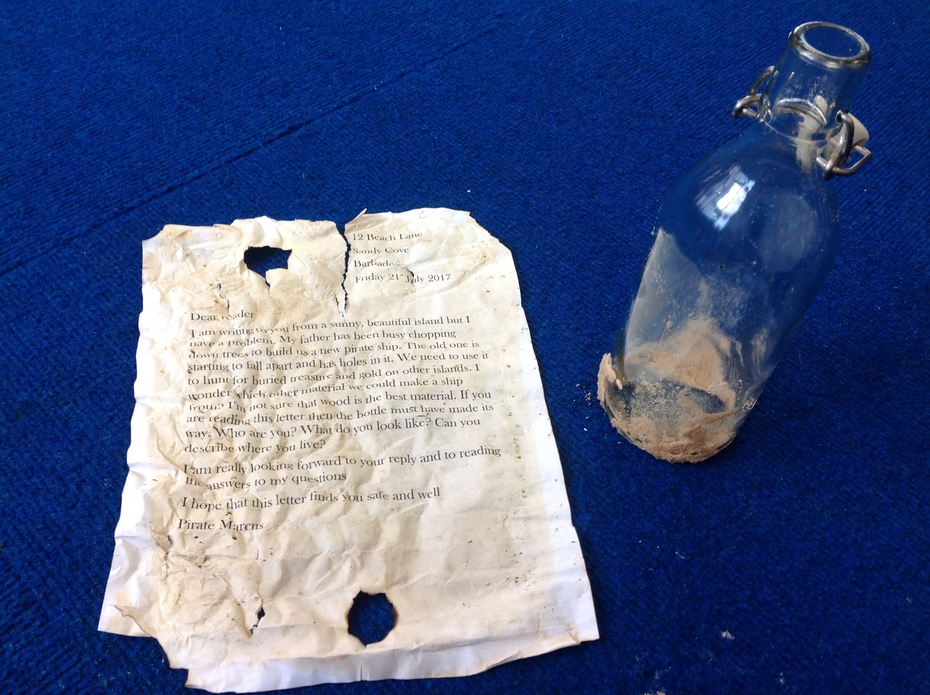 Materials investigation
We looked at lots of different materials and investigated whether they were waterproof. We found that plastic was waterproof but newspaper definitely wasn't as it went all soggy.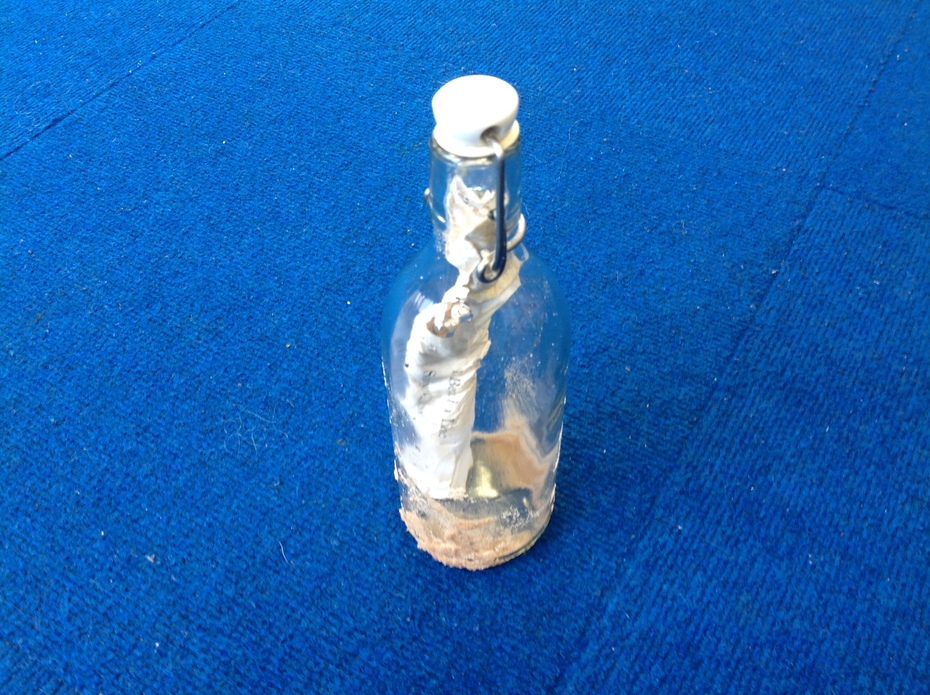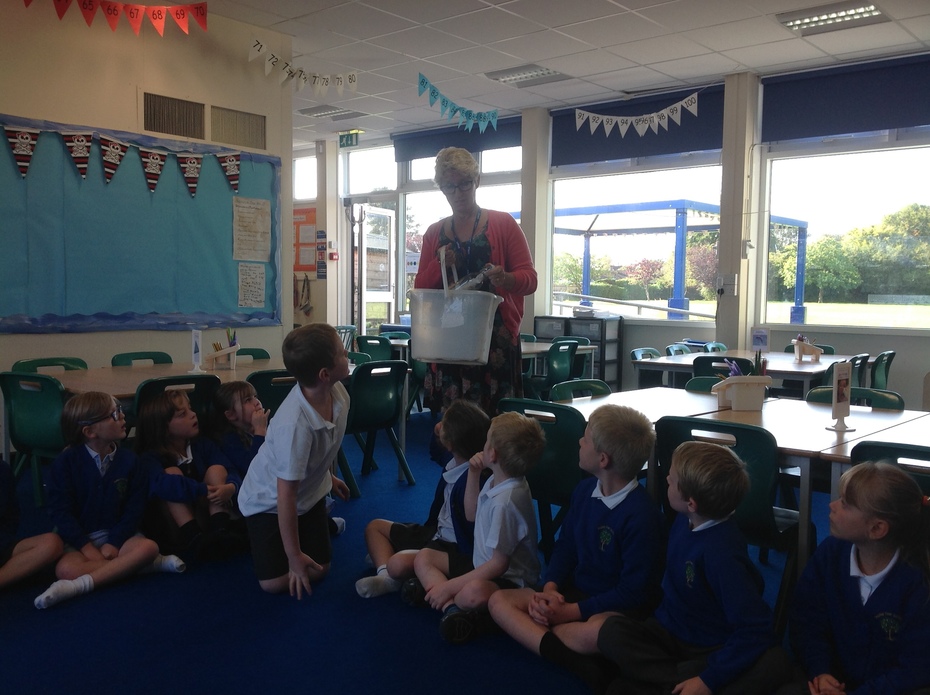 Please keep coming back to this page as photos of the children and their learning will be posted from time to time!
Welcome to Year 2!
Welcome back to the new academic year. We are looking forward to working with you and your children in Year 2. Please remember the school day starts at 8:30am when children have learning tasks to complete and may be involved in a range of intervention groups.
We encourage the pupils to be as independent at school as possible, especially when organising their own belongings. Please help us and them to achieve this goal by ensuring everything you send to school is clearly named.
Just a few reminders of the things your child needs to have in school every day:-
· Book bag, with both reading and library books and the green reading record book inside.
· A clearly named healthy snack of fruit or vegetables, with a drink of water in a named bottle. Please keep fruit juice and squash for lunch boxes only.
· A full P.E. kit for both indoor and outdoor activities, to include trainers and socks and a plastic bag for muddy items! Please make sure everything is named.
· Wellington boots for outdoor learning.
· Wet weather packs for use in school during wet playtimes.
· Fruit will be provided by the school in the afternoon; this may be eaten at the end of the day or sometimes may be sent home.
Reading
Children are encouraged to change their reading books as often as they need to and are given the opportunity during early bird sessions when they can choose their own books to take home. Children are also welcome to choose a book from the library which offers a wide range of texts. It is important for children to read regularly both to continue to build on their sight vocabulary whilst also fostering a love for reading. When helping your child to read, it is vital that you spend time discussing the book, asking a range of questions in order to deepen their understanding. For example:
- How is the character feeling? How do you know? What clues are there in the text?
- What might happen next? Why do you think that?
We are sending home a list of the common exception words which the children need to be able to read, on sight, by the end of year two. Please also work on these with your child at home.
Spelling
This year we are trialling a new approach to spelling practice with an emphasis on the common exception words and words regularly used in writing (see list on website). We are sending home a list of the common exception words which the children need to be able to spell by the end of year two. Please work on these with your child at home and record their spellings in their home learning books.
Home Learning
In Year 2 home learning is given over a half term. We provide a list of activities under the headings 'Literacy', 'Maths,' 'Creative' & 'Outdoors' from which the children are asked to choose one activity from each section, you can do more if you wish. These can be completed in a variety of ways, including practically with photos sent in to show the learning. A home learning book will be sent home for you to use but parents are welcome to be more creative if you wish. Children are asked to bring in their home learning to share during our year group presentation afternoon. Don't forget to visit the 'Learning Zone' section of our website for lots of useful websites and fun games to enhance learning.
Topics
Our first topic for this term is 'Pirates' which will see us explore a range of writing styles whilst learning about our world including naming oceans and continents, comparing countries and creating simple maps. As part of our learning we are planning a Pirate Activity Day where we would like children to dress up as a pirate, which will be taking place on Thursday 5th October. We will also develop our mathematical strategies including number bonds to 10, using place value and the formal and informal methods for addition and subtraction. After half term we will be learning about 'Castles' and writing our instructions for trapping a dragon. We are also going to have an art and design technology focus. More details about our curriculum please see the link at the top of this page. We will try to update the page throughout the year so look out for photos, key dates and activities.
We value our partnership with you very much. If you have any queries or worries, please do come and see us at the end of the day.
Thank you for your continued support,
Yours sincerely
Mrs Dunn Miss Brumpton