Welcome to our Year 4 Page !
You will find all letters, important dates, topic information and photos
for
Year 4 classes here.
Key Dates
Friday 19th January
Bird Boat Trip - Poole Harbour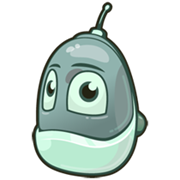 We have been learning to code in Kodu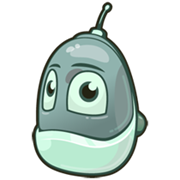 For more information, visit https://www.kodugamelab.com/.
The software is free and available to download. Please get a parent to help you.
Bread Making
We designed and made our own bread.
Testing out the times tables games the children made for Home Learning
Teeth Experiment!
We put eggs (in place of teeth) in different drinks to see how they affect our teeth.
MILK  - The milk made the egg shell strong 




ORANGE JUICE - The orange juice made the protective shell (like enamel) go bumpy and cracked

 

LUCOZADE - The lucozade made the shell turn bumpy as it eroded the protective layer

 


WATER - The egg in water was no different 




COKE - The coke stained the egg brown and cracked the shell
Tesco Farm to Fork Visit
We went to Tesco to learn about how food fuels our body. We found about the protein, fat and carbohydrates in different types of food and made some healthy drinks.
Children had to try and guess the ingredients in each 'Baby Food Meal'
Ferndown Middle School Transition Event
- Music Workshop -
Squash Taster at Ferndown Middle School
Please keep coming back to this page as photos of the children and their learning will be posted from time to time!
Welcome to Year 4!
Welcome back, we hope you all had a fantastic summer holiday. We are looking forward to the year ahead working with your children as they start in their final year at Parley. In order to help them with their transition to Middle School, this year we will be encouraging the children to show self-organisation with their belongings and home learning and would appreciate your support with this. Now the children are in Year 4 they have certain responsibilities and privileges such as supporting the children and staff with a range of tasks. These will be rotated every half-term.
Our topics this year will be:
Autumn – The Rainforest and Healthy Eating
Spring – Water and The Romans
Summer – Inventors & Inventions and The Egyptians
In order to enhance and reinforce the children's learning we have planned a range of educational visits and experiences including:
Avon Tyrrell Residential
Tesco Farm to Fork 'Fuel for Food' Trail
Pizza Express
Bird Watching in Poole Harbour
Sports Events
Transition Events
We value your partnership with us very much. If you have any questions or queries please feel to speak to us at the end of the day.
Miss Wickenden & Miss Josey