Welcome to the Gallery!
There are many more pictures within the year group pages.
Wave 105 Mission for Christmas Appeal
Children and parents of the Reception classes joined together to support the Wave 105 Mission for Christmas appeal. Hopefully there will be some very happy children come Christmas morning.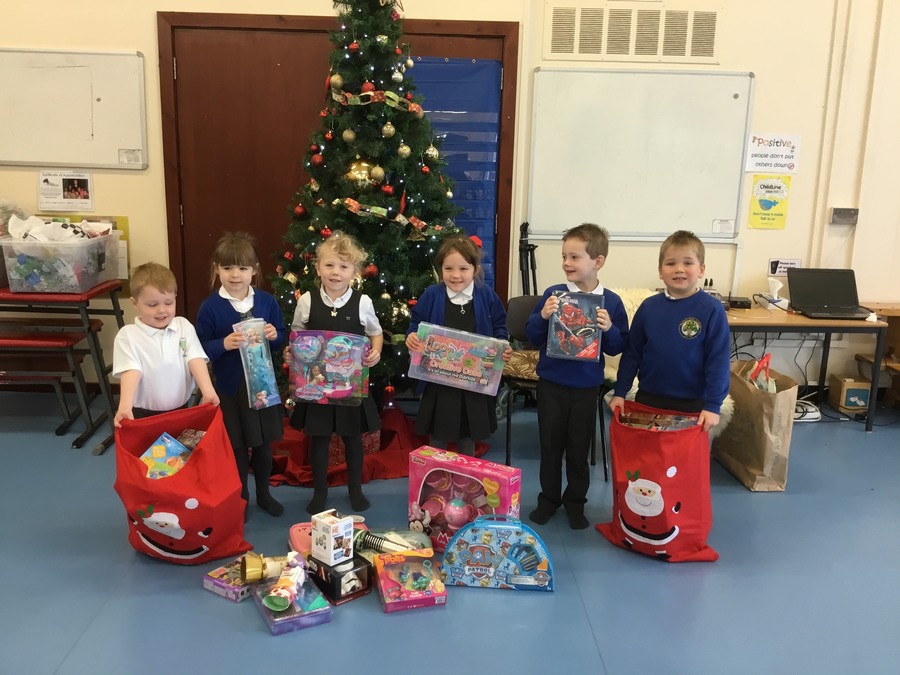 Ashley's Birthday Bank
Parley First School Headteacher Mr Bagwell and pixie Miss Roche accepting Christmas gifts.
For more information visit : www.ashleysbirthdaybank.com/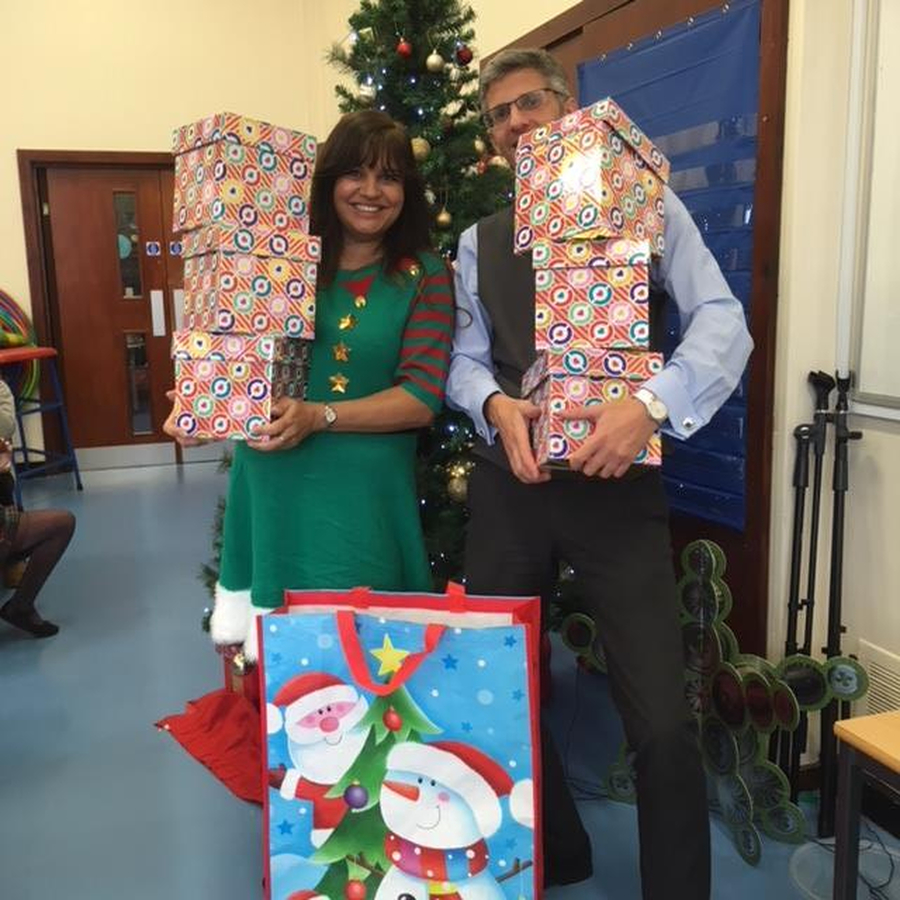 Dorset Tumbling Competition - Nov 2017
Healthy Start at Parley First School
124 children from Parley First School braved the rain earlier in October and came to school on either their bicycle or scooter. In return, they were rewarded with a healthy boost to start their day by enjoying a piece of fruit, juice and a snack. A huge thank you to the local Tesco stores at Glenmoor Road, Parley Cross and Penny's Walk who so very generously donated all the breakfast delights. The aim of the 'Bike Breakfast' was to encourage children to scoot/cycle to school rather than coming by car and was organised by the school Bike Champion, Mrs Bingham and Rachel from Sustrans, with the help of other Year 4 teaching assistants. We look forward to other similar events throughout the school year.
Year 3/4 East Dorset Schools Fun Run
Myla and Hollie represented Parley First School at the recent East Dorset Schools fun run at St. Michaels School. They finished a magnificent 9th and 13th. Well Done!