Partners of Parley School
Events Coming Soon ......!
Who are POPS?
Parents of all pupils are automatically members of POPS as are all members of staff and the governing body. Membership can also be extended to include the wider family circle and members of the local community. We are a registered charity.
POPS supports the school in a variety of practical ways. Many volunteers help in classrooms each week. Other volunteers help to maintain the environmental areas in the school grounds.
Fundraising activities feature highly in POPS' calendar.
The Christmas Fair, sponsored events and Children's Discos are among the most successful fund raising activities. Each financial year the POPS donate several thousands of pounds to school funds, which is used to purchase equipment, and to help with the development of the environment.
Items previously donated to the school by the POPS include: white boards, playground benches and playground equipment, books, art and craft materials and many other resources to enrich the opportunities for the children.
POPS meetings are held at least twice a term, and parents who opt to become officers of the committee, plan and organise events.
Follow us on Facebook!
Further details about POPS can be obtained from the school or by contacting committee members on parleypops@hotmail.co.uk
200 Club
The 200 Club is our own school lottery. You pay £1 or more and you will be entered into a draw each month with three chances to win! Each month, three numbers are drawn at random and the prize money increases the more players there are. If 200 people play each month the 1st Prize is £50.00, 2nd Prize is £30.00 and 3rd Prize is £20.00.
Each £1 will be allocated a number so the more numbers you have the more chances of winning! You can pay by Bankers Standing Order or if you prefer, you can pay annually by cheque.
P.O.P.s was formed about ten years ago to provide financial support to the School. In that time your donations have provided over £35,000 of equipment for the School. Computers, books, play equipment, PE & Art equipment, interactive whiteboards, maths games and much more.
The 200 Club is a great way to raise funds and win some money!
Please complete the attached form and return it to the School Office in an envelope marked 'P.O.P.s 200 Club'.
Good Luck! from POP's 200 Club (Raz and Cathy)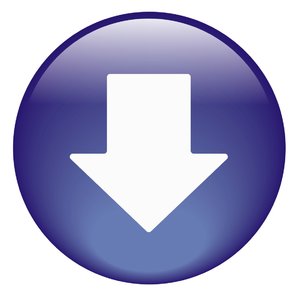 DOWNLOAD FORM
Easy Fundraising
Shop Online and Raise Money!
Have you heard about easyfundraising yet? It's the easiest way to help raise money for Parley First School! If you already shop online with retailers such as Amazon, M&S, Argos, John Lewis, Comet, Vodafone, eBay, Boden and Play.com, then we need you to sign up for free to raise money while you shop!
So how does it work?
You shop directly with the retailer as you would normally, but if you sign up to http://www.easyfundraising.org.uk/causes/pfs for free and use the links on the easyfundraising site to take you to the retailer, then a percentage of whatever you spend comes directly to us at no extra cost to yourself.
How much can you raise?
Spend £100 with M&S online or Amazon and you raise £2.50 for us. £100 with WH Smith puts £2.00 in our pocket and so on. There's over 2,000 retailers on their site, and some of the donations can be as much as 15% of your purchase.
Save money too!
easyfundraising is FREE to use plus you'll get access to hundreds of exclusive discounts and voucher codes, so not only will you be helping us, you'll be saving money yourself.
Sign up at http://www.easyfundraising.org.uk/causes/pfs and start making a difference...simply by shopping. Remember to add the link to your Favourites!
Thanks!