Our reply from Buckingham Palace!
Royal Day
On Tuesday 7th July some of our Year 3 children learnt about what it means to be British!
They were joined by Year 9 students from Ferndown Upper School for a 'Royal Day'. They found out about the royal family, learnt some etiquette, wrote letters to the Queen and even had time to enjoy some Royal tea, in tea cups, and some cake!
All this work resulted in an assembly to the rest of the school where they shared their work and we even heard from the 'royal reporter'. Year 3 will be waiting eagerly to receive their replies from the queen.
Silhouettes
As part of our light topic we made shadows of ourselves. Do you know who is who?
3O are facing to the left.
3CA are facing to the right.
Year 3 Sleepover
On Friday 12th June year 3 returned to school at 6pm for an exciting sleep over!
We played games in the hall, watched a movie and enjoyed hot chocolate, cake and biscuits!
We went to bed at about 10pm although some of us did not get to sleep until much later.
In the morning we enjoyed a light breakfast before being collected by our parent s at 8am.
We had a lot of fun!!!
A huge thank you to all the staff who stayed with us and helped to make this experience possible.
Golf Competition
Year 3 enjoyed a golf competition led by Darren on Tuesday 19th May.
This was the final session in a series where the children enjoyed taking part in all sorts of games to practise their driving and putting skills. Not even the rain could dampen their spirits!
Well done year 3 and thank you Darren.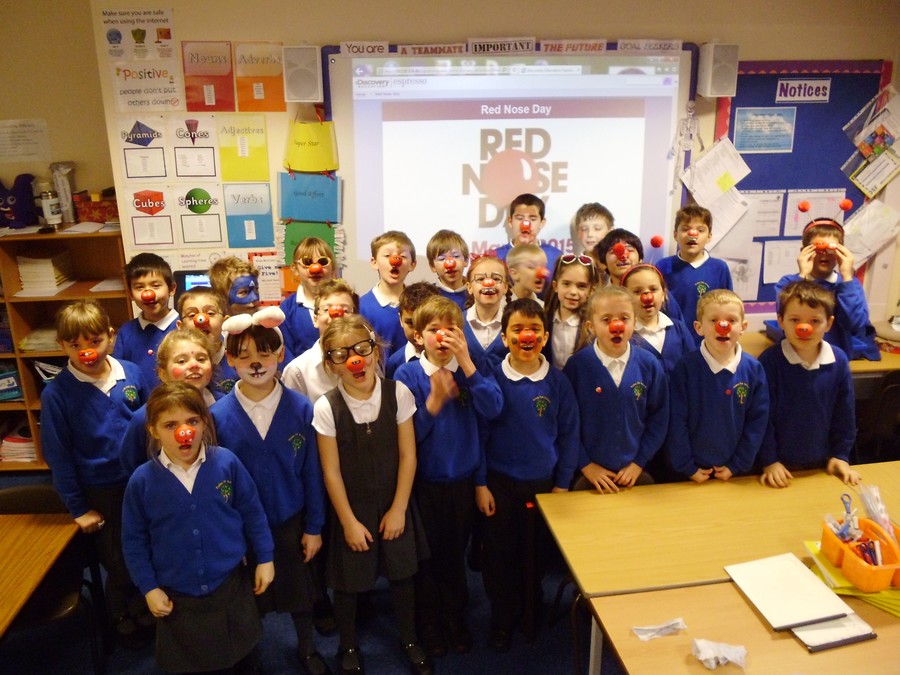 Volcanoes
Congratulations Year 3!
We are so pleased and impressed by all the hard work and effort that you have put into your Volcano homework this week. They all look FANTASTIC!!!!!
Sadly we can't put a photo of every single volcano that came into school on to the school website but here are a few of some extraordinary eruptions!!!
Visit from a StoryTeller
On January 20th Year 3 had a visit from Graham Rogers a story teller.
We enjoyed hearing Native American Tales of Raven, Mouth at Both Ends and Smoking Mountain. We enjoyed retelling the stories in our Literacy and Dance sessions.
December 2014 - Making Muffins
We spent some time this term planning and making muffins. Parents were invited in to then taste the finished products. The event was a great success. Thank you for coming!
December 2014 - Computing
Year 3 had a computing session with Mr Keegan, from Ferndown Middle School, this term. The children designed an algorithm to move him to the blue square. They used the laptops to write more algorithms for the light bot to light the square. The children needed to de-bug their algorithms if mistakes were made. We plan to continue working with Mr Keegan next term.
October 2014 - Trip to Cranborne Ancient Technology Centre
In October Year 3 visited Cranborne Ancient Technology Centre. We had a lot of fun experiencing different aspects of life from the Stone Age to the Iron Age. Anthony and Reg were our guides for the day and helped us to learn a lot about that time.
In our groups we had a go at bread making, blacksmithing and willow weaving. The bread rolls were baked in a clay oven and ready for us to taste at the end of the day…..delicious!
We brought home a fish trap and fence made from willow and a number of items made with Reg in the forge. As a class we moved a monolith using levers and fulcrums! It was a tiring day but we learnt a lot!
Thank you to all our parent helpers. We hope you enjoyed our day at Cranborne as much as we did!