Teddy Bears' Picnic
Our Reception enjoyed a Teddy Bears' Picnic to celebrate the end of their first year at school. There was worry that the teddies had run away, but after a little searching they were found ready and waiting by the picnic. Parents donated cakes, biscuits and squash which were consumed eagerly, in a shady corner of our school field. The Reception Staff wish all children and parents a very happy and fun-filled Summer break.
Wedding Car
As part of our topic of Transport, the Reception children had a visit from a local wedding car company. The children were able to ask questions and sit inside the wedding car. They all enjoyed pressing the horn, it was a great experience for all the children!
Highmead Farm Trip
Our Reception children had a great time at Highmead Farm, Longham. There were so many animals for them to stroke, such as Bluebell and Doorbell the pigs, Skyla a Shetland pony and lots of nanny goats. We fed the chicks and some children were able to collect eggs from the chicken coop. Everyone was pleased to see Battenburg, Mocha, Dai and Beaky, the ducklings we hatched before half term, but were surprised at how big they had grown, but it was lovely to see them on a real farm. We also saw lots of fruit and vegetable plants growing, such as tomatoes, fine beans, cabbages, strawberries and blueberries. Mrs French and Miss Brumpton would like to thank all the adults that helped with this trip, both from school and from Highmead Farm. Mr Bagwell now has ideas of a school farm!
Duckling Update
Reception have had a great week with the ducklings. The children have been measuring them to see how quickly they are growing. The ducklings have been having fun too – testing out the race track and other equipment for Sports' Day. Reception would like to say a huge 'Thank you' to POPS for paying for this experience and to High Mead Farm for all their support too.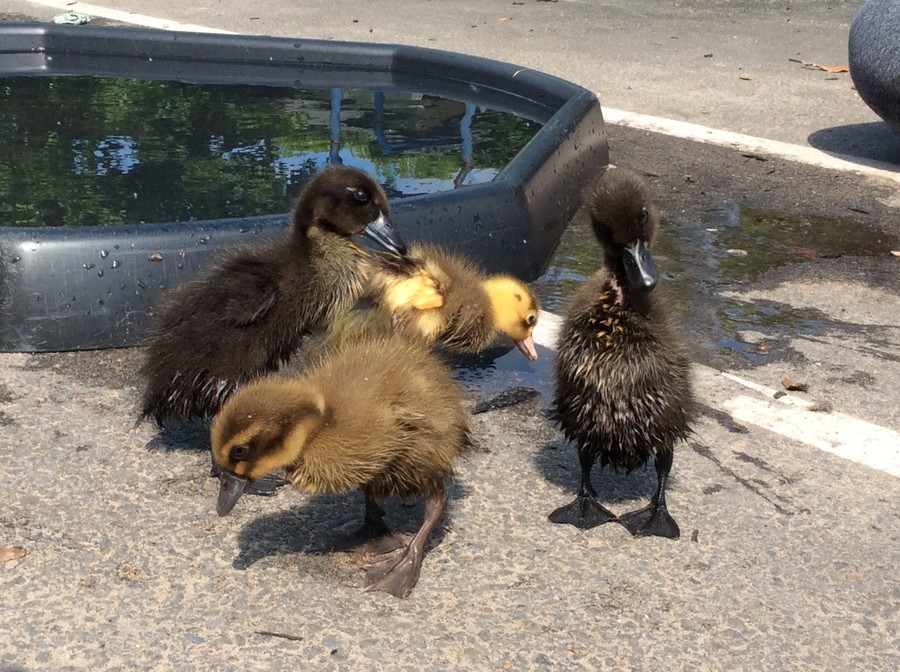 Quack, Quack!
The Reception children are delighted to announce that they have 4 soft, fluffy ducklings that have hatched from the eggs in their incubator. The children made their own paper ducklings trying to copy the colours of the real ones. What names can we give each of our ducklings?
Buzz, Buzz, Buzz!
Reception had a visit from a bee keeper. They learnt all about the process of pollination and why bees are so important. The children had a talk from the bee keeper and played a pollination game to help Winnie the Pooh fill his honey pot. They even got the chance to taste some delicious honey.
Sports Relief
The children all came to school dressed in sports kit and took part in a fun obstacle course on a scooter! Thankyou for all your kind donations.
All About Vegetables and Soup!
In Reception the children have been busy exploring and naming vegetables. We looked and described the inside and outside of them. We were surprised at the inside of sweet potato - it was orange! We got a bit muddled with the celery and leek. Then we used the vegetables to make soup. The ingredients in our soup were sweet potato, celery, potato, onion, carrot, swede and leeks. We thought about what colour the soup would be as there were so many different coloured vegetables used to make it. We all got to try some. It was delicious. Some children even came for seconds!
World Book Day
The children have been learning all about authors, characters and sharing their favourite books. They finished off the week by coming to school dressed as their favourite book character.
Tesco Farm to Fork Visit - 2nd March 2016
Our Reception children went on a trip to Tesco in Ferndown. It was very exciting, especially for those children who hadn't been on a coach before! The children tasted different fruits and cheeses, decorated biscuits, found out where different fruits and vegetables were grown, looked at different fish and visited the bakery. This store makes 2000 bread rolls and 400 loaves every day, as well as lots of other delicious food such as shortbread and hot cross buns. Everyone enjoyed visiting the chiller and freezer, although it was nice to get back out into the warm afterwards. Thank you Tesco!
Reception Stay and Share Sessions
Our Reception children loved showing members of their families around our unit and sharing their learning journals with them. Adults were making bookings in our Travel Agents, blasting off in our Space Shuttle, reading stories in our book corner, building igloos from sugar cubes, using our interactive boards and exploring numicon. Rebecca was particularly excited "Ellie's dad set us a challenge with the numicon and we did it!"
Learning about Space
While learning about Space and different planets Reception listened to 'The Planet Suite' by Gustav Holst. He missed out Earth so Reception made up their own music describing things that made Earth different.
They watched Tim Peake on the International Space Station and tasted some dried food like astronauts eat. Harry said the ice-cream tasted like normal ice-cream and Lily said the apple tasted like apple crumble. Even Mr Bagwell and Mrs Rose tried some!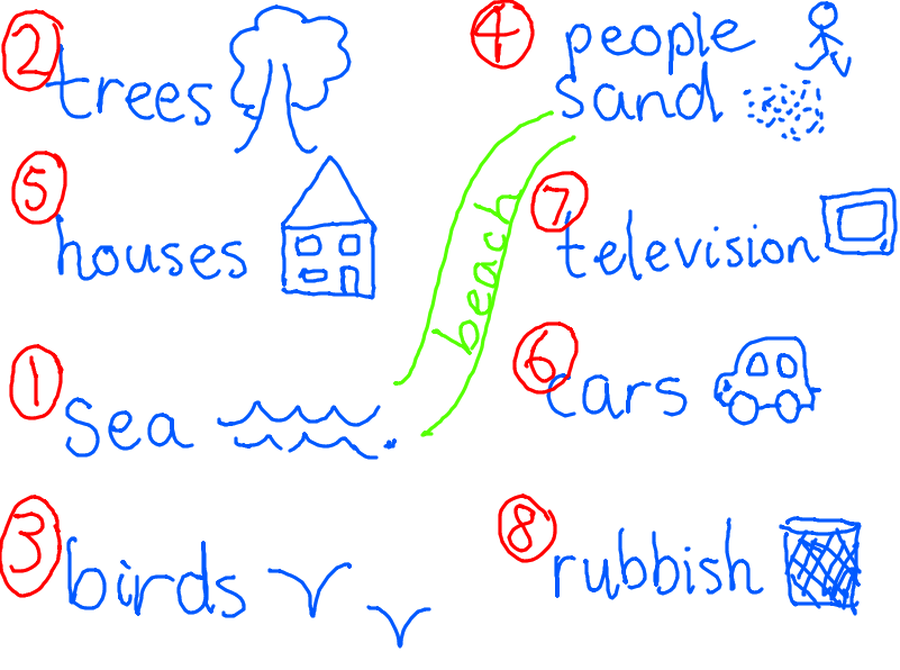 Jan 2016 - Pyjama Drama Workshop
Reception enjoyed drama with Gina from Pyjama Drama. They thought about stars and planets and even had to help Zig Zog the alien mend his spaceship. The children came up with lots of ideas such as using pieces of metal and adding rainbow lights.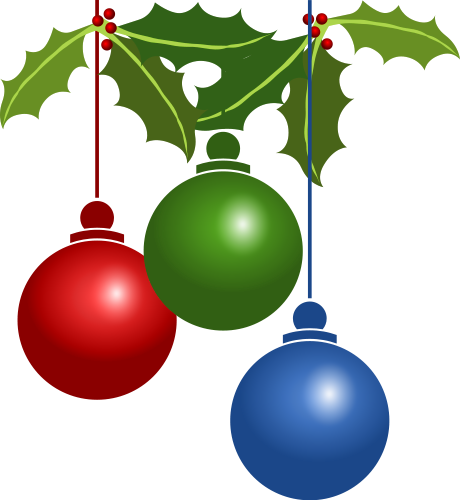 Christmas Performance 2015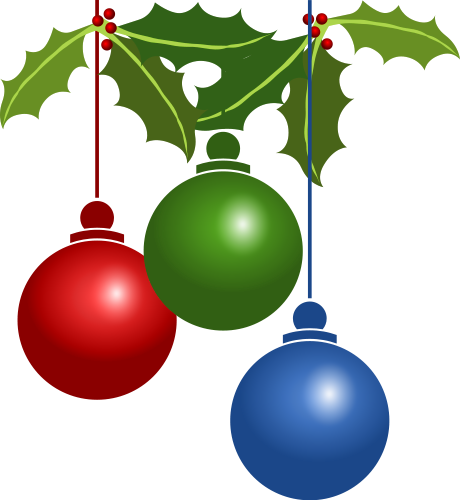 Police Visit
As part of their learning about people who help us, our Reception classes enjoyed a visit from members of the Police force. They saw everything kept in the boot of police car and saw the flashing lights. The sirens were very loud, but Mr Bagwell enjoyed pushing the buttons.
The children also enjoyed trying on police uniforms, speaking and listening on the police radio and having their fingerprints taken.
Outdoor Curriculum
Our new Reception classes went on a walk around our school grounds. They looked very carefully and saw insects and conkers, as well as finding things we could eat (carrots, corn on the cob and blackberries) as well as things we shouldn't eat (wild mushrooms).
Welcome to Reception!
In Reception we are very excited to be starting our learning journey at Parley First School. Our classes are called RB and RF. Our learning this term is 'All About Me!' and we will be learning about ourselves and people who help us. We will be reading, writing, counting, painting, singing, playing, making lots of new friends and many other exciting things.
We look forward to sharing our photos on this page so that you can see what we have been doing.
Mrs French Miss Brumpton