Home Learning
During our topic lessons this half term, we have been learning about the Stone, Bronze and Iron Ages. For our homework, we researched one of the ages and shared what we have found out with the rest of the class.
Survival Day...........we survived!
As part of our learning about the Stone Age, we have been learning how to survive! We took part in lots of different activities around the school grounds.
Den Building
We discussed the features of a good den and how it could help us in a survival situation. We built our own dens to provide shelter from the elements.
Cooking
We make our own damper bread and cooked it over the BBQ. For pudding, we had smores!
Archaeological Dig
We found lots of different artefacts at the bottom of the school field and documented them. We really enjoyed digging to find different objects and getting really muddy!
Cave Painting
After looking at lots of different examples of Stone Age cave paintings we turned our tables into caves and created works of art.
Poetry Reading
As part of our English lessons, we have been reading and performing different types of poetry. We thought really carefully about using expression and making sure our voices are loud and clear for the audience.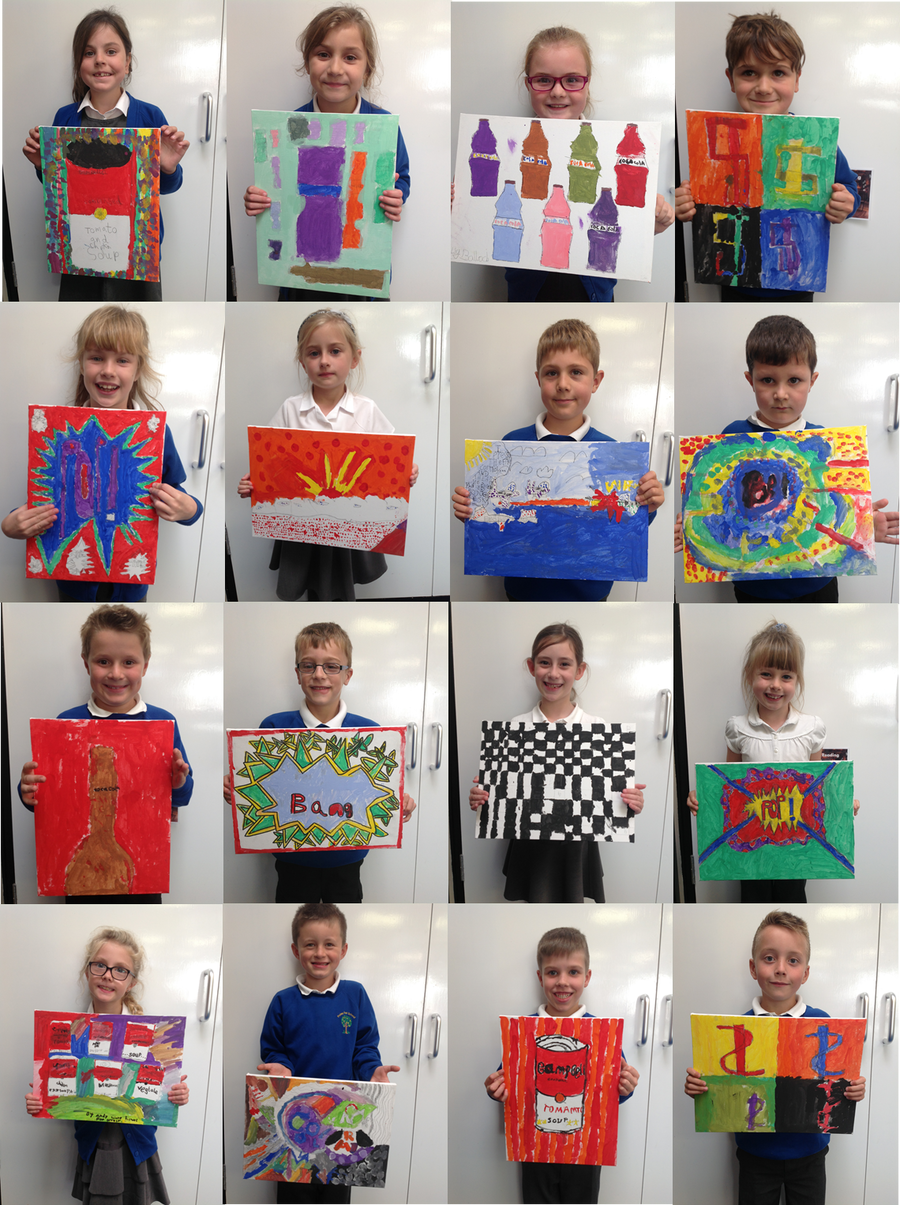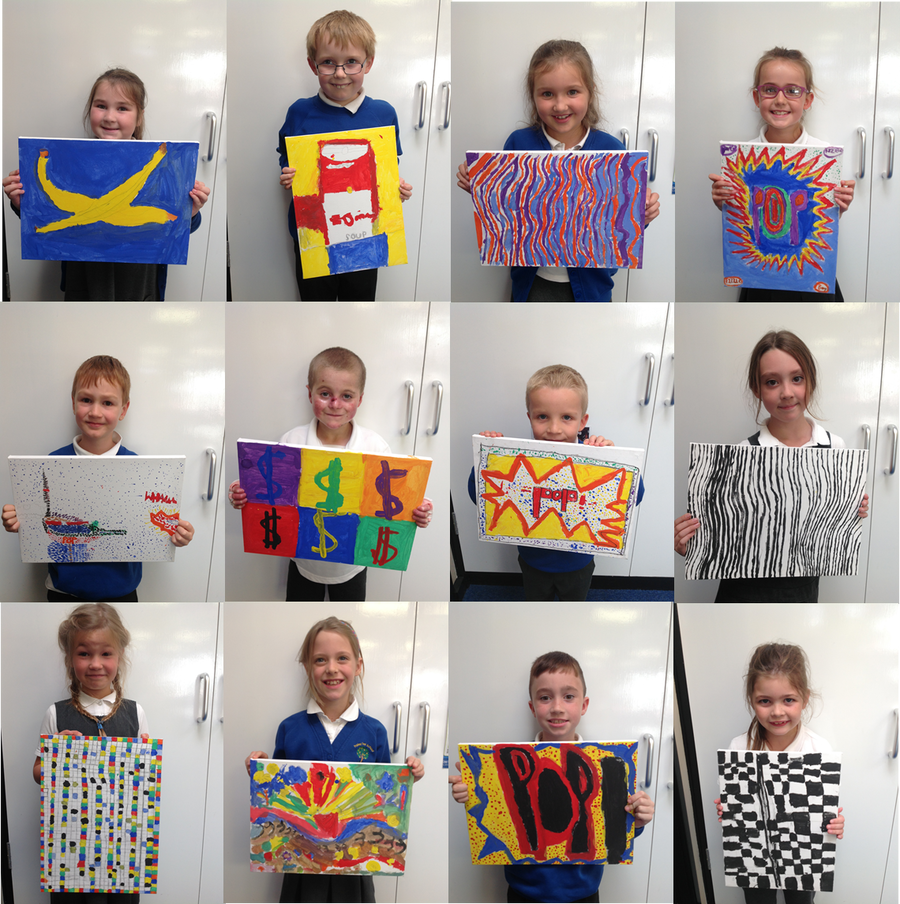 Persuasion
We have been learning about how to persuade this week and have been learning a leaflet to think about the features. We are going to look at leaflets and watch some adverts and use what we have learnt to create our own advert to persuade our parents to attend the Year Three Art Gallery on Friday afternoon.
3D Poetry Videos
After we learnt a poem together we wrote our own poems about animals. We then performed them to the rest of the class and filmed them for you to see. Click to see our videos.....
3D Painting and Exploring Colour
As part of our art topic we have been mixed colours using a colour wheel and creating lighter and darker shades by adding white and black.
Fantastic Facts
We have been learning about poetry in our English lessons as have been telling the poem 'Fantastic Facts' so that we can say it off by heart. We have been using a map with pictures and actions to help us to remember. Can you use the photograph of the map to retell the poem at home to your family?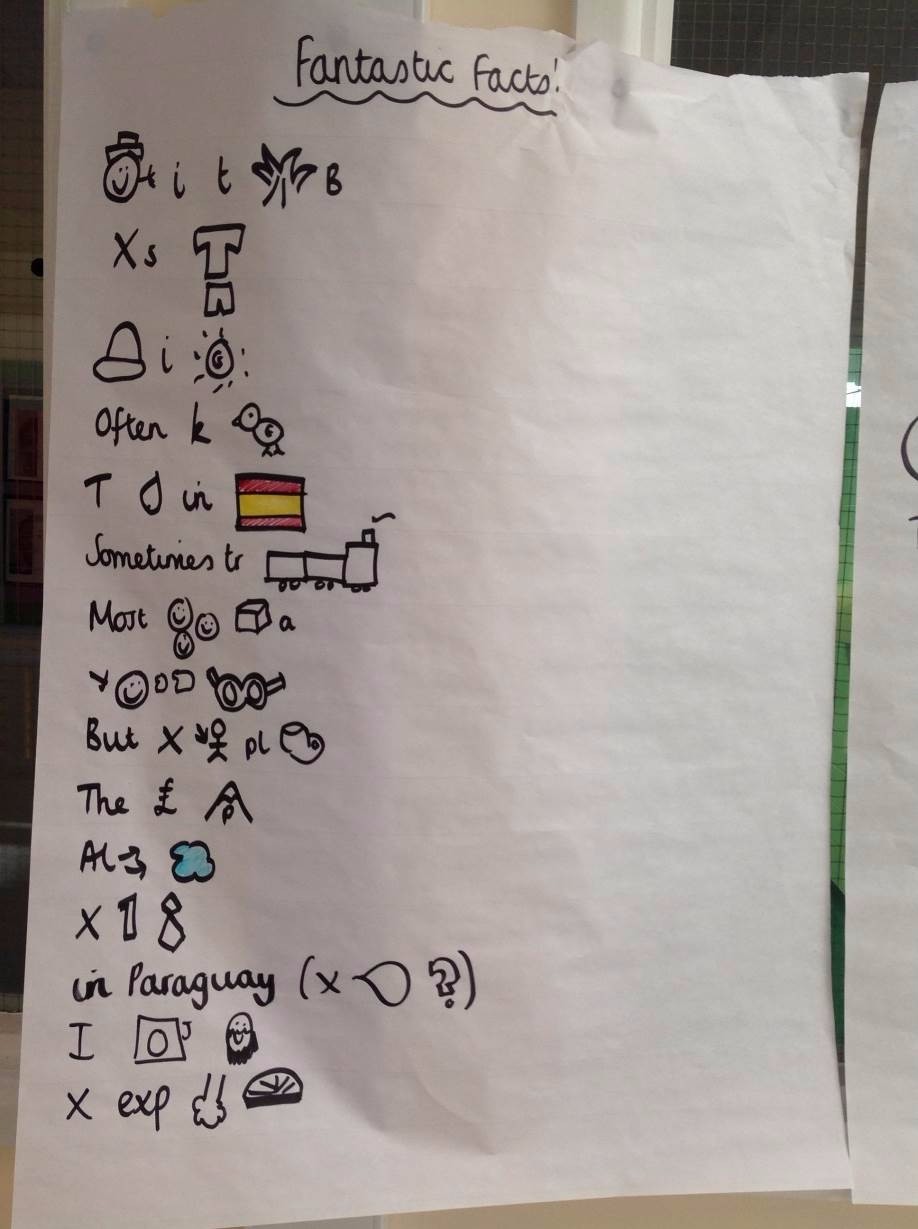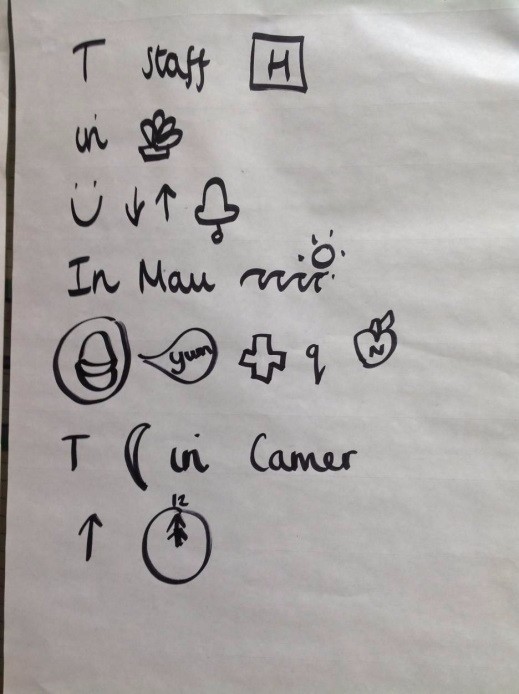 September 2016- Team Building Task
We worked as teams to see who could make the tallest tower from yoghurt pots, sellotape and paper. It helped us to think about what makes a successful team and what we need to remember when we are working as a class.
Welcome to Year 3!
We are excited about our time in year three and have planned lots of really interesting topics which will take half a term. Our topics for this year are:
Autumn term- 'Pop Or Op' focusing on Pop Art and developing our artistic skills to create our own canvas which we will display in an art gallery. This will take place in the school hall on Friday 21st October at 2:30pm. Parents are invited to come and take a look at the amazing art work that will be on display. Then in the second half of the autumn term, we will be completing 'Terrible Tremors' when we will be learning all about rocks and volcanoes.
Spring term- 'Turtle Power' when we will be researching the Caribbean and conservation efforts for turtles and 'Scrumdidilumptious' when we will be exploring chocolate, food tasting, making our own chocolate bars and packaging them. As part of this topic we will also be visiting Tesco to learn about Fair Trade and Sustainability.
Summer term- 'We're Spinning Around' is all about space and 'The Age of Man' we will be learning about the different prehistoric times of the Stone, Bronze and Iron ages.
These will be linked with others subjects in the National Curriculum to make the learning as cross-curricular as possible. A timetable for each week (although it may change slightly on a weekly basis) and curriculum map, showing the objectives that we will be covering, are also available on the school website.
To support our learning, we will be going on a visit to the Winchester Science Centre to visit their planetarium and take part in a space workshop. This will take place on Wednesday 3rd May 2017. Further information about this trip will be provided nearer to the time.
We are continuing to develop your child's independence and ask for you to help us by encouraging them to carry their own belongings across the playground, ensure they have everything they need at the end of the day and say goodbye at the fence.
It is very important that your child has their diary and reading books in school every day. We have a new system in year 3 where each child will have a drawer under their table. This will be used to keep their diaries, reading books and pens, pencils etc (provided by us). Book bags will no longer be kept in drawers, so these will need to be stored on pegs or inside a rucksack if one is absolutely necessary. Items such as hats and gloves etc. must be kept on pegs and not in the drawers and areas for lunch boxes, snacks and drinks will be provided in the classroom. Please ensure everything is clearly labelled with name and class.
Spellings will be part of our daily SPaG (spelling, punctuation and grammar) sessions. Please encourage your child to continue reading and practising their times tables as this will support their learning in school.
Your child will also receive weekly homework which will be set on a Friday to be handed in the following Wednesday. The tasks set will vary from reading, writing, maths, science and topic related activities. We will ensure there is a mixture of different topics and tasks sent home.
We really value our partnership with you as parents and carers. Should you have any queries or worries, please feel free to speak to us at the end of the school day. We are really looking forward to a fantastic year!
Mrs Dunn Mr Brown
Bournemouth Natural Science Society
39 Christchurch Road
Bournemouth Dorset
BH1 3NS