Arts Week
3R have been learning about South America for Arts week
There are 13 countries in the continent of South America.
Brazil, Argentina, Peru, Bolivia, Columbia, Uraguay, Paraguay, Chile, Ecuador, Venezuela, Guyana, Suriname and French Guyana. We coloured flags and then chopped them up to represent each country.
We have made Ojo de Dios - 'God's Eyes' from Bolivia.
When a new baby is born they make one of these to bring it good luck and to protect it. A new colour is added each year until the child is 5 years old.
We also made friendship bracelets from Peru. We had to get 8 strands of wool and keep knotting them together to make the bracelet longer and longer. It was VERY tricky!
We also made our classroom into a South American restaurant and had…..
Main course (Brazil)
Escondidinho de Fricasse
(a Chicken Shepherds Pie!)
Dessert (Argentina)
Alfajores (caramel shortbread biscuits)
Drink (Uraguay)
Clericot ( Summer Punch!)
For the music we listened to the different National Anthems!
We also did some 'Bomba' dancing from Ecuador and played instruments along to the National Anthem of Chile!
Arts Week
3B have been learning about North America for Arts week
Survival Day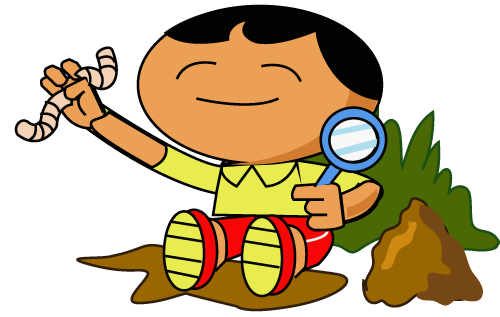 Year 3 have taken part in a fantastic 'Survival Day' on Monday, making & cooking their own bread outside followed by tasty S'mores for dessert. They also took part in an archaeological dig and had the most fun building dens in the woods, (although some may have lost the 'survival' focus with their sofas, carpets, balconies and doorbells.....instead of walls....!!!)
3R also created their own 'cave-paintings' by crushing up rocks, chalk & charcoal and mixing them with water to make authentic Stone Age paint!
Stone Age Topic
As part of our Stone Age Learning, Year 3 had a go at using iron and flint to make a spark and used a real flint arrow head (knapped by Miss Roche!) to cut up a J-cloth!
Outdoor Curriculum Maths
3R have been finding parallel and perpendicular lines in Outdoor Curriculum Maths and learning to tell the time on 'Stone-Age' clocks!
Space Week!
We had great fun during our 'Space Week in year 3! We completed lots of different space related activities including, building and launching our own rockets, tasting space food and we even had a visit from a real life rocket designer! We took part in our own version of 'So you want to be an astronaut?' and got our own PASA Astronaut ID cards! We made our own rocket fuel and designed our own Astronaut suits ready for blast off!
Trip to Winchester Science Centre and Plantetarium
Trip to Tesco
Year 3 visited Tesco in Ferndown and found out about sustainability. We looked for food with the Fairtrade & Rainforest Alliance logos, because these logos meant that the foods came from places that looked after the environment and the people that grew them. We then got to learn about chocolate and made a yummy(?!) dessert with banana, yoghurt, cocoa and cinnamon!
Music Day
We had the opportunity to try and play some different instruments. We had a turn on a cello, cornet, guitar and a flute. We found some of the instruments easy to create a note but some of them were really difficult.
Violin Concert to Parents

Thankyou to everyone who came to our Art Gallery
'Pop or Op'
Our latest topic has been 'Pop or Op' where we have been looking at artists such as Andy Warhol, Bridget Riley and Roy Lichtenstien. We have created several different pieces of artwork, using a variety of different media. The children have had fun experimenting and exploring their own pieces of Pop-Art using paint, pen and wax. They have even created their own printing block using card and string, for repetitive patterns.
Welcome to Year 3!
Welcome to Year 3! We are excited to start a fresh new year with your children and support them in their next year at Parley First School.
Our topics are:
Autumn term - 'Pop or Op' and 'Volcanoes'
Spring term - 'Turtles' and 'Chocolate'
Summer term - 'Space' and The Stone Age'
These will be linked with other subjects in the National Curriculum to make the learning as cross-curricular as possible.
Below are some reminders so that you can help us in the organisation of the school day.
It is very important that your child has their diary and reading book in school every day. In KS2, each child will have a drawer under their table. This will be used to keep their diaries, reading books and pens, pencils etc (provided by us). Book bags will no longer be kept in drawers, so these will need to be stored on pegs or inside a rucksack if one is absolutely necessary. Items such as hats and gloves etc must be kept on pegs and not in the drawers and areas for lunch boxes, snacks and drinks will be provided in the classroom.

Children's PE kits should be in school at all times and all items must be clearly named. Long sleeves/track-suit bottoms will be needed when the weather gets colder.

Children will need wellies and an old waterproof coat for Outdoor Curriculum. Children will not be allowed to take part on the field in their school shoes if it is muddy.

Please remember to bring labelled fruit and drink (water only please) for snack-time.

Lunch boxes should be clearly named on the outside and should not contain chocolate bars, nut products or sweets.

For health and safety reasons please ensure that scooters and bikes are not ridden on the playground before or after school

Wet weather packs: Your child needs to have a 'wet weather pack' in school for wet playtimes. This could consist of a colouring, dot-to-dot or puzzle book and some crayons or felt pens kept in a plastic wallet/folder, clearly named. If you have any queries about this please do not hesitate to ask.

We do ask that your child does not bring in toys from home, (except for Golden Time on a Friday if they wish) but they must be small, inexpensive and non- electrical – so no plugs or batteries!
Home-learning in Year 3 will focus on regular practising of the 4 main areas that will help your child in school – Mental Maths, Reading, Spellings & Times tables.
These will be personal/individual to your child.
1:1 support/consolidation at home, in specific areas has been found to be much more effective with older children and was highly successful when trialled in Year 4 last year. It can be done little and often; it reduces the strain on family life at evenings and weekends,( especially when children attend other clubs and activities,) and doesn't require a lot of adult creative support! This will encourage a work life balance for the whole family and chatting to your child in depth about their learning, will further consolidate their understanding.
Mental Maths
Every 3 weeks or so, we will send home a copy of your child's mental-maths test answer-sheet. Please go through a few incorrect answers with them and help them to find strategies to solve them quickly & in their heads! They need to understand that the questions are phrased in a variety of ways in order to test their understanding of maths vocabulary, but the actual maths is always something they have already covered. We keep a copy of each sheet and the score so there is no need to return them to school, or hand anything in; the idea is to provide individualised support and see their scores increase over time. As a challenge, you could even change the numbers of one that they got right to see if they really do now how to solve it!
Spellings will be part of our daily SPaG (Spelling, Punctuation and Grammar) sessions.
In addition to this, we will also be sending home weekly spellings personal to your child. They will bring home a yellow spelling book on a certain day. In this, will be a sheet with highlighted words for your child to learn. They will then be tested the following week. When your child has successfully learnt a word, it will be ticked off and new spellings will be highlighted to learn. They can use the book to practice their spellings but please use the back of the book as the front pages will be used to test them. Look, Cover, Write, Check is a great way to practise and as a challenge, see if they can spell the word in a sentence!
Times tables practise will also greatly support their maths learning in school. Please focus on recalling random times tables in 3/5 seconds (no counting on fingers and not in order!) Challenge – children can be tested at school when they are ready!
Reading
Please continue to read with your child a few times a week and focus on talking about their understanding of what has just happened, not just reading the words. Your child will have a reading book from school but feel free to read/share/discuss texts from a variety of sources with them – it should be a pleasure! As a challenge, keep a dictionary nearby and encourage them to look up the meaning of new/unknown words.
We value our partnership with you very much. Should you have any queries or worries please feel free to speak to us at the end of the school day.
Miss Roche Mr Brown