Welcome to our Year 2 Page !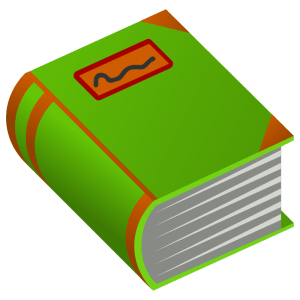 You will find all letters, important dates, topic information and photos for Year 2 classes here.
Please keep coming back to this page as photos of the children and their learning will be posted from time to time!
| | |
| --- | --- |
| Key Dates | Year 2 Letters |
| Our PE Days in Year 2 are Wednesdays and Thursdays - Please come in to school in your PE kit on these days | |
Harry Paye
We learnt lots of information about local pirate Harry Paye. He learnt about why he is significant to us. We started our learning by teaching each other facts using teach me tell me cards which really helped us to remember the facts in our writing.
Pirate Day
On Pirate day we came dressed in our best pirate attire and set sail on a day of adventure. We followed clues to build a word and found treasure in the woods on the field. We enjoyed listening to sea shanties and then changed the lyrics for "What shall we do with the grumpy pirate" and performed our chants to the class.
In the afternoon we followed instructions to make a parrot shipmate who perched on our wrist or shoulder. We also had a very exciting pirate themed golf lesson in which we had to put our ball to collect gold coins and get them in the treasure chest.
Portholes
In our DT learning we looked at sliders and how they work. We then created our own Porthole with a sliding mechanism using paper plates where our ships sail across the ocean.
Numbers
So far this term we have been working on number and place value, ordering numbers and recognising how many tens and ones numbers have. We have been ordering, comparing and portioning numbers using our tens and ones knowledge.
Science Experiment
We received a letter from Matilda (Jolley-Roger Pirates' Book) asking us to help her choose the best material to make a sail from on her new pirate ship. We discussed the properties of different materials and then tested them to find out which would be the best. We tested them for how waterproof, flexible and strong they would be. The children all worked incredibly hard and found out that plastic or leather would be the most suitable material out of the ones we tested.
Captain Crabby's Missing Treasure
We learnt a story about a pirate called Captain Crabby who had lost his treasure. A few days later the most surprising thing happened, we found some treasure on the school field! We hunted for clues and decided we thought it was Captain Crabby's missing treasure that had been taken by a mean pirate called Captain Squid. The next day we wrote letters to Captain Crabby to explain about his missing treasure. We are hoping he might reply one day!
Welcome to Year 2!
Welcome back to the new academic year. We are looking forward to working with you and your children in Year 2.
Please remember the school day starts for Year 2 at 8:45am when children will have learning tasks to complete and may be involved in a range of intervention groups. We encourage the pupils to be as independent at school as possible, especially when organising their own belongings. Please help us and them to achieve this goal by ensuring everything you send to school is clearly named.
Just a few reminders of the things your child needs to have in school every day:-
- Book bag, with both reading and library books and their Year 2 Reading Record (will be sent home in September) inside.
- A clearly named healthy snack of fruit or vegetables, to be kept inside their lunchbox if possible.
- A drink of water in a named bottle, which can be refilled throughout the day. Please only send one drinks bottle into school due to children needing to keep them at their table.
- Wellington boots for outdoor learning.
PE
We will be teaching PE on Tuesday and Wednesday afternoons. Children will be required to wear their school PE kit to school on these days. It will not be necessary for them to change after PE so please do not send uniform in.
Reading
Children will change their RWI books and coloured book band books once a week. The children can also choose a book from the class library. In order to help us all stay safe, we are quarantining all books that come back into school over the weekend before they are reissued. It is important for children to read regularly both to continue to build on their sight vocabulary whilst also fostering a love for reading. When helping your child to read, if you can, spend time discussing the book, asking a range of questions in order to deepen their understanding. For example:
- How is the character feeling? How do you know? What clues are there in the text?
- What might happen next? Why do you think that?
We would like all children to read at home at least three times a week and to have their reading record signed by an adult.
Spelling
Weekly spellings will be sent out every Friday using the Spelling Shed app and in their Reading Record. Spellings will be tested the following Friday.
Maths
This year, we will also develop our mathematical strategies including number bonds to 20, using place value and the formal and informal methods for addition and subtraction. To help your child please play fun games including counting and number skills.
Home Learning
In Year 2 home learning is given over a half term. We provide a list of activities under the headings 'Literacy', 'Maths,' 'Creative' & 'Outdoors' from which the children are asked to choose one activity from each section, you can do more if you wish. These can be completed in a variety of ways, including practically with photos sent in to show the learning. A home learning book will be sent home for you to use but parents are welcome to be more creative if you wish. We would like all children to upload and share some examples of their home learning on Google Classroom throughout the half term. Don't forget to visit the 'Learning Zone' section of our website for lots of useful websites and fun games to enhance learning.
Topics
Our first topic for this term is 'Pirates' which will see us explore a range of writing styles whilst learning about our world including creating simple maps, learning about local pirate and the life of a pirate. As part of our learning we are planning a Pirate Activity Day where we would like children to dress up as a pirate, which will be taking place on Wednesday 7th October. More details will be sent out nearer the time.
More details about our curriculum are available on this page (link at the top). We will try to update the page throughout the year so look out for photos, key dates and activities.
We value our partnership with you very much. If you have any queries or worries, please do come and see us at the end of the day.
Thank you for your continued support,
Yours sincerely
Miss Wickenden Miss Mansfield